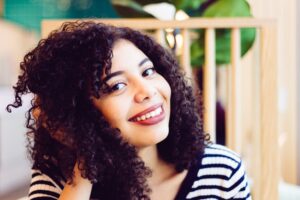 More than just a matter of physical appearance, an overbite can quickly become a major hindrance to your overall health if left untreated. While a slight overbite of a few millimeters is common, more serious issues should be discussed with your doctor as soon as possible. As time goes on, issues with you bite can worsen dramatically.
What is An Overbite?
Malocclusion, or deep overbite, often occurs when a patient has a recessive chin. This feature can affect the shape of the face, making it appear shorter, rounder and older. Beyond physical features, patients with malocclusion usually suffer from headaches and TMJ pain. They are also more likely to clench their jaw and grind their teeth.
Why it's So Important
As patients continue to clench and grind, the overbite can become more pronounced, leading to problems with speech and difficulty maintaining proper oral health. Eventually, as oral hygiene decreases, patients may begin to experience pain. As a result, your nutrition and health may suffer. Nobody enjoys a painful eating experience.
If you think you may have an overbite, or are already experiencing some of the symptoms listed above, you should immediately consult with your Orland Park oral surgeon to see which solutions may be best for you. If advanced intervention is required, your general doctor may refer you to an oral surgeon. Contact Chicago Dental Implants, Oral & Facial Surgery to discuss overbite surgery and schedule an exam.
Chicago Dental Implants, Oral & Facial Surgery
Phone: (708) 301-5000
Url: https://www.chicagodentalimplants.com/
10713 W 159th Street
Orland Park, IL 60467