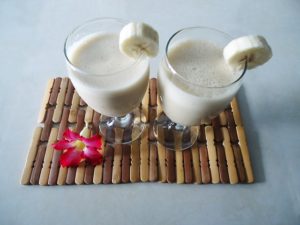 Our experienced oral surgeon provides excellent results and works to minimize the time required for your mouth to heal following surgery. However, any oral surgery will require you to take extra care of your mouth for at least a few days afterward. If you are preparing for oral surgery, it can be helpful to consider what kinds of foods to avoid and those you may want to have available during this period.
Foods that are hot, cold, spicy, or acidic can be painful for soft tissues during the healing process. Your mouth will be sensitive for the first few days. Foods that require a lot of chewing can cause bleeding, slower healing or even infection. Hard foods like chips can splinter in the mouth and cut into delicate gums. Drinking through a straw adds strain on your tissues and can be harmful. All these should be avoided during the first day or two, at least.
During your initial 24 hours, you will want to take extra care with what and how you eat. Stick with soft and mushy foods that do not require much work to chew. Here are some ideas to consider:
Banana smoothies – while you should avoid straws, banana smoothies are tasty, filling, and contain valuable nutrition.
Soft fruits – applesauce, mandarin orange slices in juice, and seedless watermelon are all easy to eat and taste great.
Soups – warm (not hot) broths and soups help you maintain your strength as you heal. Select soups that do not have chunks that will need to be chewed.
Mashed potatoes – soft, warm, and filling, mashed potatoes can help you feel as though you've eaten a meal. Try adding some shredded cheese for a jazzier dish.
Puddings and gelatin – though you want to be careful of your sugar intake, puddings and flavored gelatin are a great way to get some needed calories, especially if you are experiencing soreness or stiffness during the initial hours after your surgery. Both are gentle on the stomach, as well as the mouth, making them a useful option.
For more suggestions on post-surgery care and eating, contact our office.
1124 Essington Road, Suite B
Joliet, IL 60435
(815) 582-3345