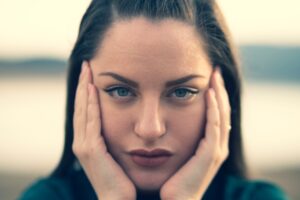 Most people understand the importance of health, plenty of exercise, a proper diet, and regular check-ups. But let's be honest, jaw alignment is not commonly thought about when referring to overall health and well-being. Most people don't realize just how important having an aligned smile is to your health. If you are having trouble chewing food, chronic jaw or jaw joint pain (TMJ), excessive erosion or wear of your teeth, or a protruding jaw then you may want to consider jaw surgery, or at the very least, preventative measures.
Corrective jaw surgery – also called orthognathic surgery – is used to correct a variety of skeletal and dental irregularities of the jaw bones while realigning both the jaw and teeth. Jaw surgery is performed by an oral and maxillofacial surgeon (OMS), to improve jaw function and facial appearance. Jaw surgery may be your only option if you have tried orthodontics and your jaw-related issues have not been corrected. If you've been told jaw surgery is something to consider, contact us to learn how we can help you.
Our team is here to help correct any jaw issues and discomfort you may be experiencing. We provide jaw surgery to improve chewing, correct problems with swallowing or speech, correct facial imbalance (asymmetry), repair facial injury, and more.
Braces can be used for up to 18 months before surgery to better align your teeth in preparation for the procedure. Our team will work to develop a treatment plan tailored to your specific needs. Our team will take X-rays, pictures and models of your teeth. Other exams such as, three-dimensional CT scanning, computer-guided treatment planning and orthodontic devices are often used as a part of treatment.
Our oral surgery team understands this is a long-term commitment for you and your family and will do our best to give you a positive experience through transparent communication, comfort measures and financial options. Our experienced oral surgery team is dedicated to providing a comfortable experience for you.
Chicago Dental Implants, Oral & Facial Surgery
Phone: (708) 301-5000
10713 W 159th Street
Orland Park, IL 60467