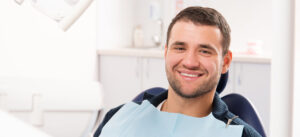 Your smile is the first thing someone notices about your face. Cosmetic imperfections can influence the way you view yourself, impacting your level of self-confidence. Oral and facial surgery is dedicated to helping you live a healthy, confident life. Oral and facial surgery can improve your appearance and your health.
Any procedure performed on the jaw, teeth, or gums is referred to as oral surgery. Oral surgery procedures include dental implant placement, teeth extractions, and corrective jaw surgery. Oral surgery often serves two main purposes: to improve the function and health of your teeth and gums, and to restore and renew your appearance. We understand the desire for a natural appearance when it comes to dental treatments. We can create dental implants and implant supported dentures that are designed to mimic the appearance of your natural teeth. More than your appearance, oral surgery can improve your overall health. Following treatment, oral surgery can improve the function of your overall teeth, making it easier to speak and chew. Oral surgery can also be used as a preventive measure to ensure a lifetime of optimal oral health. Our team is experienced in performing extractions, which can allow your teeth to grow properly.
Oral surgery can help you regain your confidence. Your oral health is linked to your overall health, which makes it especially important that your teeth and gums are healthy. Oral surgery can help improve your oral health and prevent future oral health complications. To learn more about the services we offer, or to schedule your visit to our office, please contact our team.