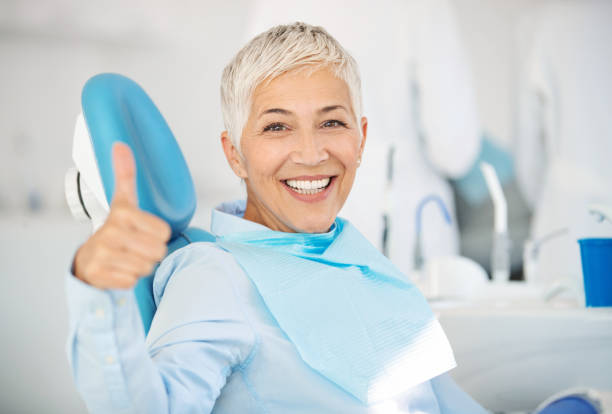 When your oral surgeon suggests that you need a bone graft, it may sound like a terrifying procedure. However, this treatment is a relatively minor procedure that is used more frequently than you may have realized. Bone grafts are frequently used in conjunction with other dental procedures, such as implant placement in an area where the jawbone has weakened.
When Is Bone Grafting Necessary?
When a patient lacks sufficient bone structure to support the placement of dental implants, bone grafting is recommended. The body produces new bone cells on a regular basis, but this production can decrease over time. You may eventually not have enough bone in your jaw to provide the strong foundation your teeth require to stay in place. If this is the case, you will most likely benefit from a bone graft.
The following are some of the most common causes of bone density loss:
Gum disease- It is characterized by chronic inflammation and infection of the gums.
After tooth extraction—in the empty space where teeth were extracted.
Prior to implant placement
Injury or trauma to the mouth or facial areas
Defects in development
How Dental Bone Grafts Work
This surgical procedure can be used to rebuild or repair bone. It works by implanting bone tissue in the area of bone loss. The tissue is then used by the body to generate new cells and recreate the bone in that location.
A small piece of bone is removed from another part of your jaw or body during the procedure. Artificial bone can also be used. Other bone graft tissues, such as those from a cow, can be obtained. Another option is to implant a bone graft made of phosphorous, calcium, and hydroxylapatite.
A "socket graft" is the most common type of bone graft. This procedure prevents the socket from collapsing and preserves the structure for implant placement. After the socket graft is finished, you will have to wait 4–6 months before the implant can be placed.
Preventing Bone Loss
Following the completion of your bone graft, it is critical that you follow the recovery instructions. Furthermore, to avoid future bone loss, you should be proactive in preventing gum disease.
Brush your teeth with fluoride toothpaste twice a day.
Take special care to clean gently around the gum lines.
Floss your teeth at least once per day.
Check in with your dentist on a regular basis.
If you have any questions about the bone graft procedure, please contact our oral surgery office to make an appointment for a consultation.
Chicago Dental Implants, Oral & Facial Surgery