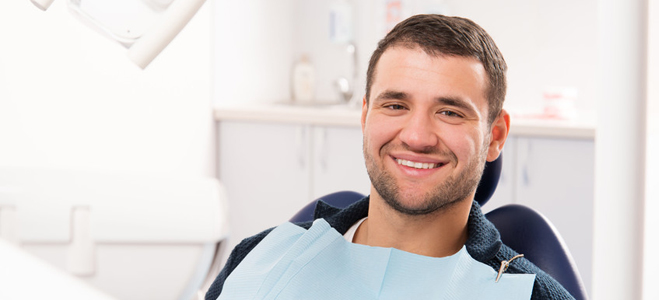 Your smile is the first thing someone notices about your face. Cosmetic imperfections can influence the way you view yourself, impacting your level of self-confidence. Oral and facial surgery is dedicated to helping you live a healthy, confident life and can improve both your appearance and your overall health. Any procedure performed on the jaw, teeth, or gums is referred to as oral surgery. Oral surgery procedures include dental implant placement, teeth extractions, and corrective jaw surgery. Oral surgery often serves two main purposes: to improve the function and health of your teeth and gums, and to restore and renew your appearance. The following are just a few of the ways that oral surgery can benefit you.
Restore the Function and Appearance of Your Smile
We understand the desire for a natural appearance when it comes to dental treatments. We can create dental implants and implant supported dentures that are designed to mimic the appearance of your natural teeth. Dental implants are a safe, long-term solution to replacing missing teeth. Missing teeth can affect your facial structure and profile, along with the overall appearance of your smile. In addition, missing teeth can negatively affect your chewing function and your speech ability. 
Improve Oral Health
More than your appearance, oral surgery can improve your overall health. Our oral surgeon in 60467 is experienced in performing extractions, which can allow your teeth to grow properly. Extracting teeth will often remove your source of pain and infection, improving your quality of life and, often, your emotional well-being. Infection that is not addressed can spread to other parts of your body rather quickly, putting you in a life-threatening situation. By removing the source of infection, you may be ultimately saving your life. 
Oral surgery can help you regain your confidence. Your oral health is linked to your overall health, which makes it especially important that your teeth and gums are healthy. Oral surgery can help improve your oral health and prevent future oral health complications. To learn more about the services we offer, or to schedule your visit to our oral surgery office in Orland Park, please contact our team today.
Chicago Dental Implants, Oral & Facial Surgery