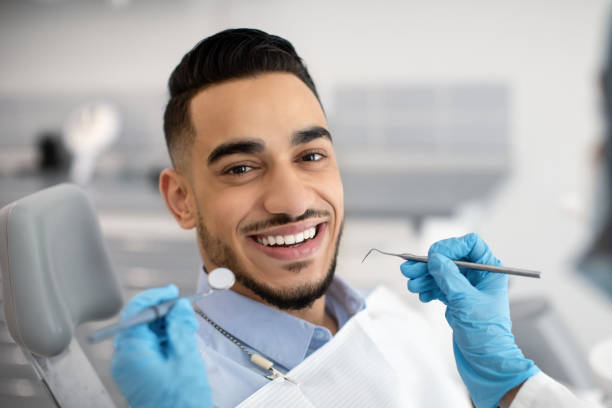 Oral surgeons perform a variety of important procedures, both cosmetic and restorative. While many people are still uncomfortable with the idea of surgery, its effectiveness cannot be denied. As a result of recent advancements in dental technology and techniques, oral surgeries are becoming less complex and invasive.
Here are three reasons why you should consult an oral surgeon.
Among the most common reasons for seeing an oral surgeon are:
1. Tooth extraction
There are some dental extractions that are more complex than others. Dental extractions can be simple when the tooth is already loose and ready to be removed. Sometimes, oral surgery may be necessary to extract a tooth. An oral surgeon will have to perform a complicated procedure in this case.
It is usually the goal of dental professionals to save as many natural teeth as possible. In dire circumstances, it may, however, be necessary to remove a tooth as soon as possible. It is possible to suffer from severe dental pain as a result of tooth impaction, misaligned teeth, bleeding gums, hard-to-reach teeth, severe decay, or cavities below the gum line in some cases. If any of these conditions develop, it is imperative that you consult with an oral surgeon in order to prevent further deterioration.
2. Placement of dental implants
The use of dental implants for the replacement of missing teeth has become increasingly popular in recent years. To replace the lost tooth root, titanium posts are inserted into the jawbone. There will be an abutment added-this is the piece that will support the dental crown. By using the dental implant as a support, the crown functions and appears as if it were a natural tooth. A dental implant is generally a simple procedure, and after recovery, patients can resume their regular routine and eat as usual.
3. Jaw reconstruction surgery
Corrective jaw surgery, also known as orthognathic reconstructive surgery, is another common reason to consult an oral surgeon. As a result of this procedure, patients will be able to chew, breathe, and speak more easily. Generally, jaw surgery involves realigning and reconstructing the jaw to improve its function.
In addition, corrective jaw surgery is needed to correct dysfunction and bite issues caused by facial trauma, accidents, or even congenital conditions. This type of surgery can only be handled by an oral surgeon because it can be extensive and sometimes complex. The patient will have a correctly aligned lower and upper jaw after the procedure. Furthermore, the procedure can enhance the appearance and aesthetic appeal of the face. Patients will notice improved balance and no longer experience discomfort with jaw functions following jaw surgery.
The first step
The first thing that you should do is to schedule a consultation regarding your condition. The visit is usually prompted by a type of pain or an issue related to dental functionality. Your oral surgeon will examine your mouth and make a diagnosis during your appointment. They can determine the best treatment option once they have identified the problem, which could involve an invasive procedure or a simple but effective remedy. Contact Chicago Dental Implants, Oral & Facial Surgery today to learn more about oral surgery procedures and how our Orland Park Oral Surgeon can can help.
Chicago Dental Implants, Oral & Facial Surgery