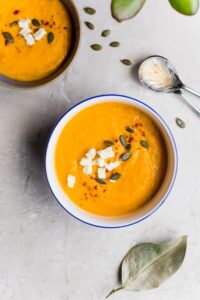 When you're recovering from oral surgery, one of the hardest parts can be deciding what to eat. How can you get enough nutrients without causing further damage to your mouth as you try to heal? Below we've listed out some great options for you that may also help speed your recovery process, having you back to chomping through your favorite foods in no time.
Greek Yogurt:
Greek yogurt has an incredible amount of health benefits, whether you're recovering from oral surgery or not. Healthy, and high in protein, this smooth and creamy superfood is also a great source of vitamins and minerals such as calcium and zinc. Several studies have linked a low-protein diet to a slower recovery process meaning that you need as much of it as you can get. Since a steak isn't a viable option for your recovering mouth, this is a great option. Additionally, studies done by the National Center for Biotechnology Information (NCBI) have shown that proper zinc intake may promote the healing process.
Mashed Potatoes:
This versatile veggie is a fantastic source of nutrients. Potatoes are packed with calories and nutrients like vitamin C, more potassium than a banana, vitamin B6, fiber, magnesium and antioxidants. Potatoes have just about everything you need to speed your recovery time in a small package.
Mashed Pumpkin:
The mashed potato's autumnal cousin, mashed pumpkin is rich in vitamins A, C, and E, and is a great source of potassium. These vitamins help keep your immune system running at full speed and can help your body recover from a tooth removal.
Omega- 3's
Omega-3's have been shown to potentially aid in the healing process as well by helping to reduce inflammation. With the protein of greek yogurt and the added benefit of omega-3 fats, scrambled eggs are an easily chewable option for you. Another great source of omega-3 fatty acids is salmon. Salmon is one of the healthiest fish you can eat. It's also easy to chew and can be added to your diet later in your recovery period.
Avocado
Avocados are popular for a reason. They are an incredible source of vitamin K, vitamin D and potassium. In another fascinating study done by NCBI, avocados were shown to speed up the healing process in animals.
If you would like more ideas of what you can eat after your surgery, or would like to schedule an appointment, call our Orland Park oral surgery office today.  
Chicago Dental Implants, Oral & Facial Surgery
Phone: (708) 301-5000
Url: https://www.chicagodentalimplants.com/
10713 W 159th Street
Orland Park, IL 60467